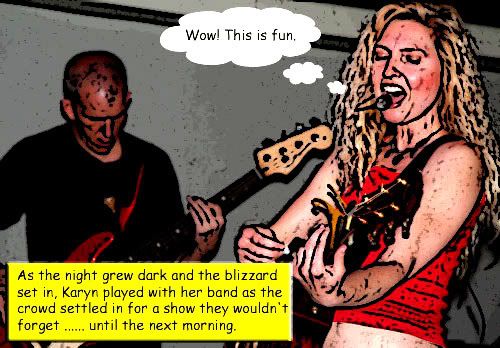 We performed at the grind last night, and I had such a great time! This was the first time I've performed with Chuck Triplett and Shawn Owens. They really played well and were a lot of fun. We performed songs off my Slippery Road and Everythings Changed cds and played cover songs from some of my favorite artists like Liz Phair, Meredith Brooks, and Anna Nalick. We also added some new material to this show which seemed to go over really well.
The crowd was awesome! There was so much energy thanks in part to the girls in the front row who weren't afraid to shout out, sing along, and get up and dance.
Thanks to Dennis and Ryan who did the lights and cool effects The Grind as well as handling the sound.
Thanks to all who came out and shared the night with me. Hope we can do it again sometime real soon.